Why is completing the Connect wallet setup so important?

A Connect wallet is vital to many operations in your Connect account.

All Connect purchases must be made using your Connect wallet. Learn more about purchasing nodes through Connect here.

Your Connect wallet holds your Win rewards. If you own a Win Smart Node or a Win Lite Node you need access to your Connect wallet. Without a Connect wallet, your potential WIN rewards will be redistributed to those who not only have their nodes on and running but who have also set up their Connect wallets.

Connect Pay Rewards are also sent to your Connect wallet. When you have rewards available for withdrawal in your Connect Pay Report, requesting those rewards will send them to your Connect wallet, where you can hold them, or send to any other ERC-20 wallet you wish. Learn more about Connect Pay here.

Do I need a separate WIN wallet in addition to my Connect wallet?
No. Your Connect wallet IS your WIN wallet. This is why it is critical to complete your Connect wallet setup.

Is a Connect wallet only for holding WIN rewards?
Your Connect wallet also has the ability to receive, store and send ETH, BTC, GALA and GREEN, with the possibility of holding additional rewards in the future.

Setting Up a Connect Wallet
Setting up a Connect wallet is easy! Simply log into your Connect account at https://connectunited.com/login/. Navigate to My Connect and tap My Wallet. (You may have also been prompted to do this when you created your Connect Account.) You'll be prompted to complete your wallet setup.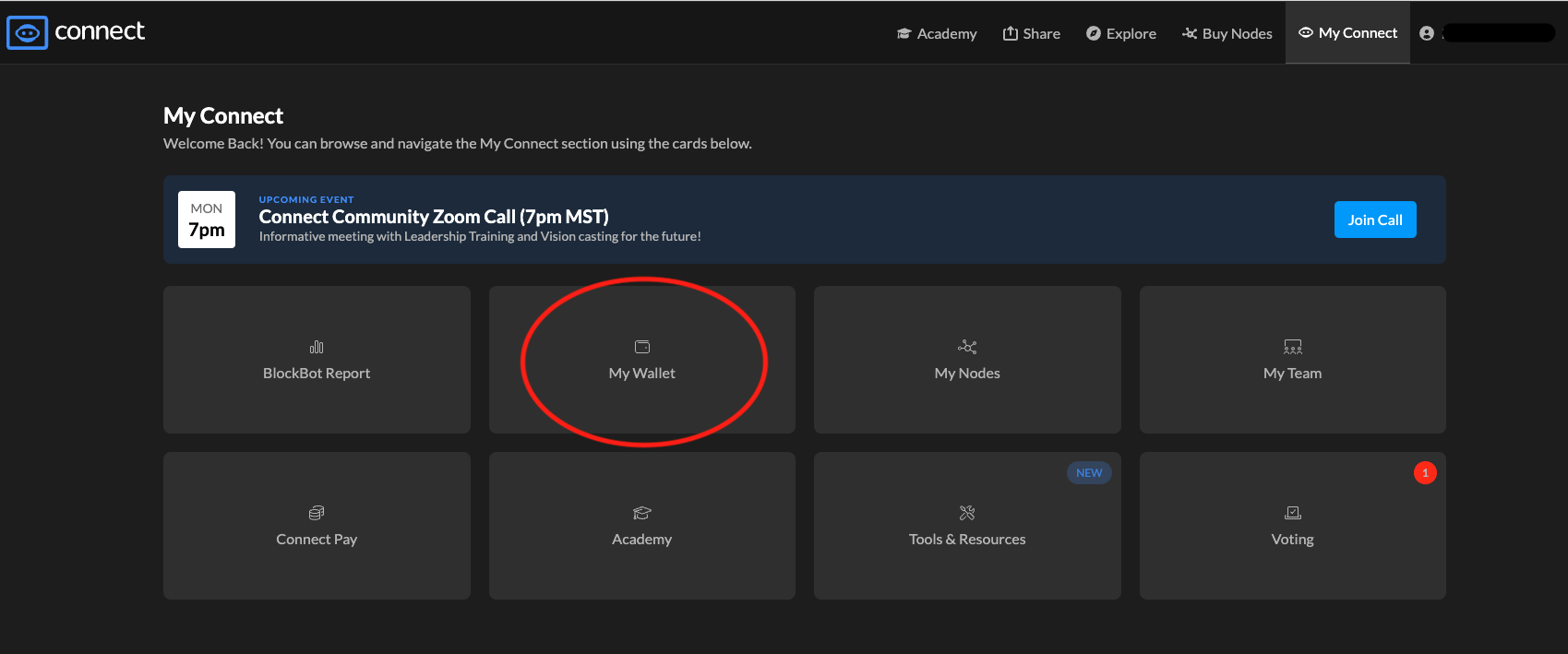 Step 1: Create an Encryption Passcode. This passcode is required any time that you transact with rewards or currencies in your wallet. Do not make your Encryption Passcode the same as your account login password.





Step 2: Record your 12-word back up phrase (Recovery Phrase). This Recovery Phrase is displayed only one time, and is your one and only account backup. Connect does not store Recovery Phrases and cannot recover or recreate them. Make sure to store it in a safe place!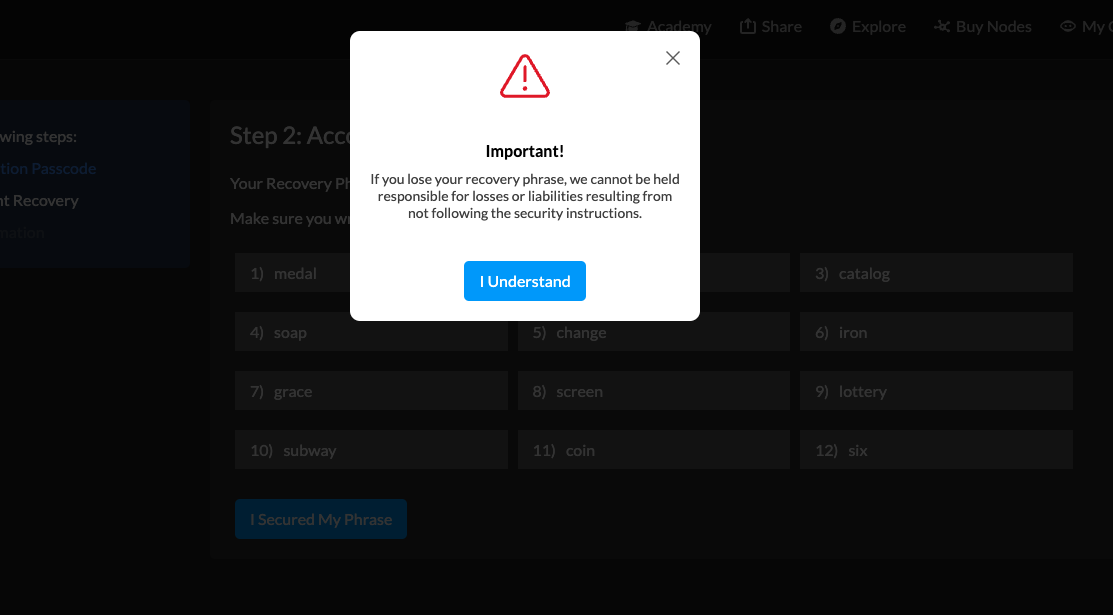 Step 3: Confirm your Recovery Phrase by entering the 12 words in lowercase, in the correct order.




Congratulations! Your Connect wallet has been setup!




NOTE: If you have set up your wallet previously, or have ever set up multiple accounts, please ensure that you have the correct 12-word back up phrase for your current Connect wallet. Your back up phrase secures your wallet and ensures that only you have access to it. You also need your backup phrase should you ever decide or need to change your Encryption Passcode (Wallet Passcode.) Your Encryption Passcode is required every time you transact with rewards or currency held in your Connect wallet. You'll need it to make a purchase in the Connect shopping cart as well as to send/transfer from your wallet. A great way to make sure you have the correct Recovery Phrase is to use it to change your Encryption Code. Successfully changing Encryption confirms your 12 words are correct.