In order to request a withdrawal for earned commissions, please follow the steps below:
1. Sign into https://web.connectunited.com/login
2. From the "My Connect" page, select the "Connect Pay" tile.
3. If you haven't completed Compliance Training, you will be required to do so before accessing Connect Pay. After registering for training, an invitation from Blockade with further instructions will be sent to your Connect-associated email.
4. Once you have completed Compliance Training, you will gain access to Connect Pay. From here, you can view your earned commissions. If your earned commissions are higher than the minimum required amount for withdrawal (0.065 ETH), you will be able to select the "Request Withdrawal" button.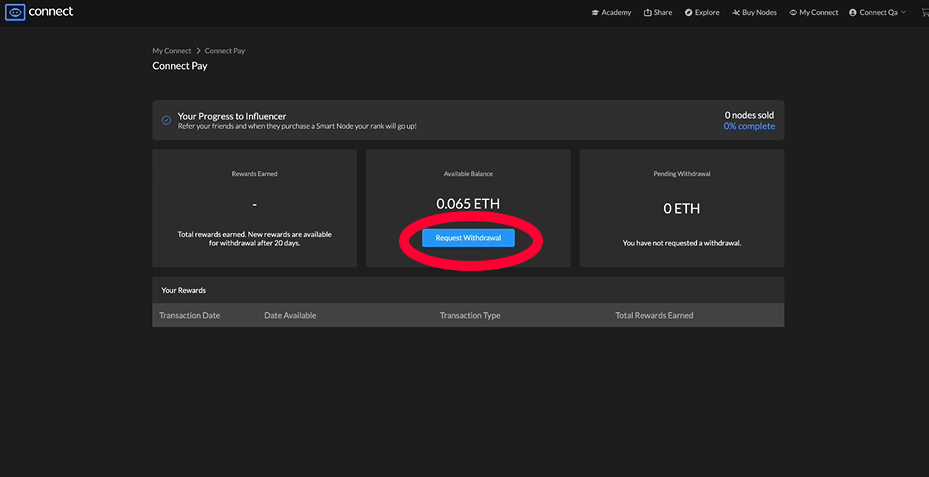 5. You will be taken to as "Withdraw your rewards" screen. Here, you can review the withdrawal amount, the transaction fee, and wallet address. Press the "Continue" button to move forward.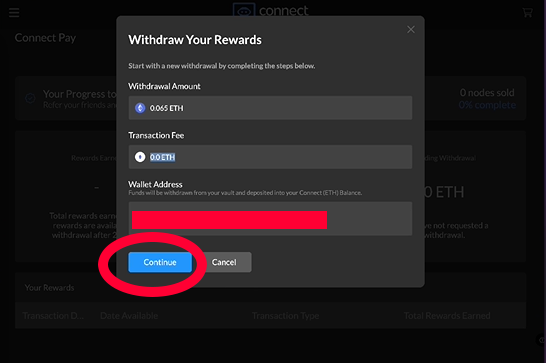 6. After Continuing, you will be taken to a final confirmation screen. Select the two confirmation boxes boxes before selecting "Submit Request" in order to finalize the withdrawal.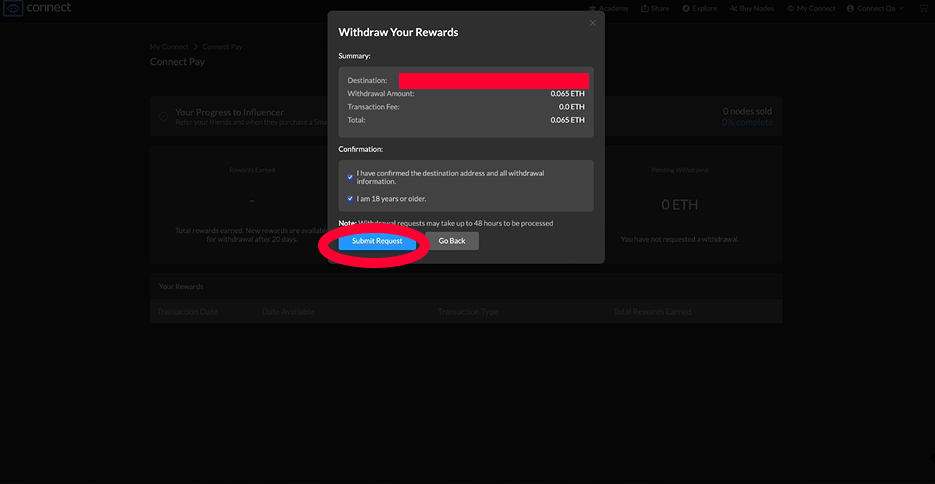 7. The page will reflect that you withdrawal has been requested, and you will be asked to return to Connect Pay.