You set your Encryption Passcode, also referred to as Wallet Passcode, when you complete your wallet setup. To change or reset your Encryption Passcode you will need your 12 word recovery phrase.
1. Sign into https://web.connectunited.com.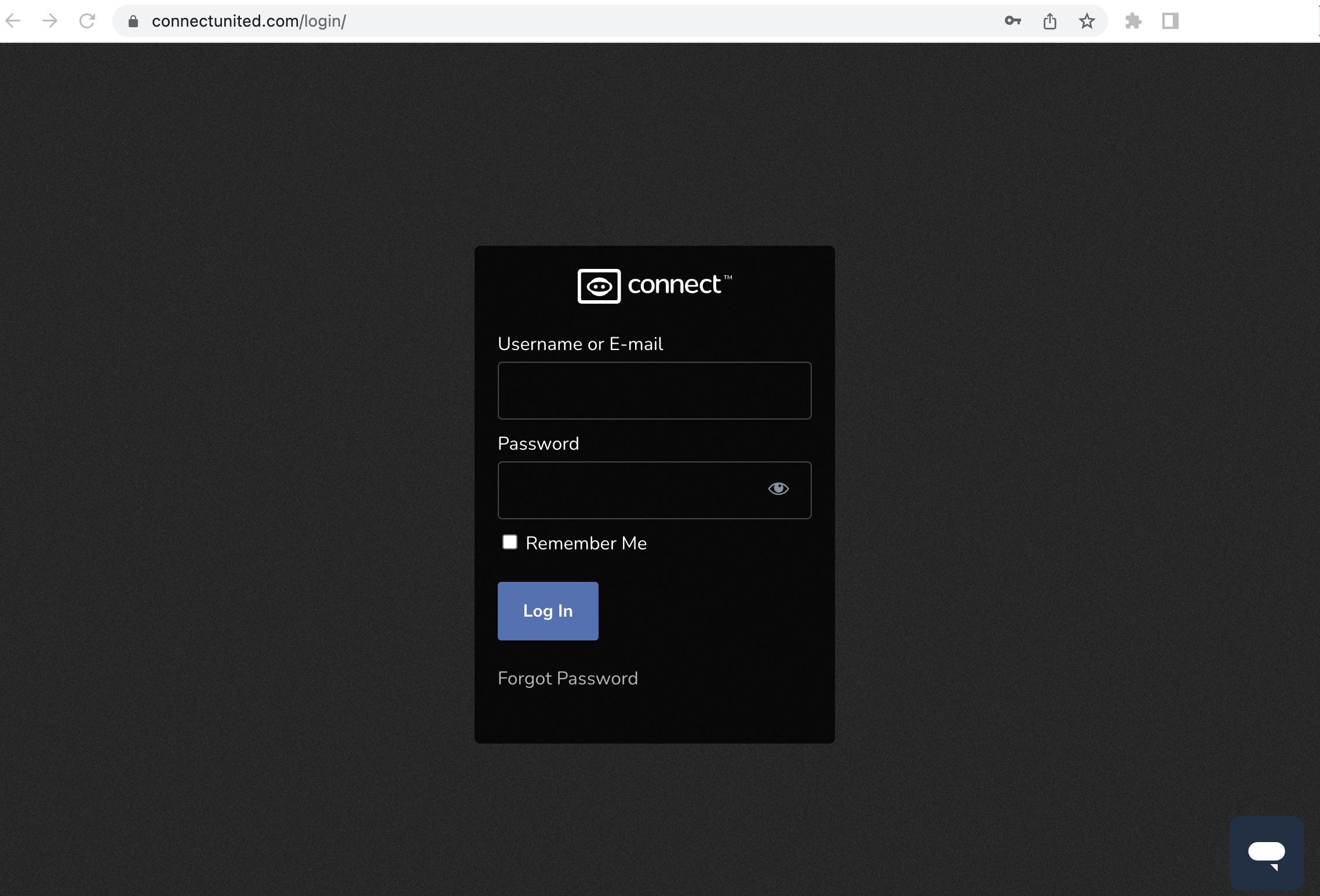 2. Navigate to "My Connect" and click. You may be prompted to login again.
3. Select the user icon on the top-right corner.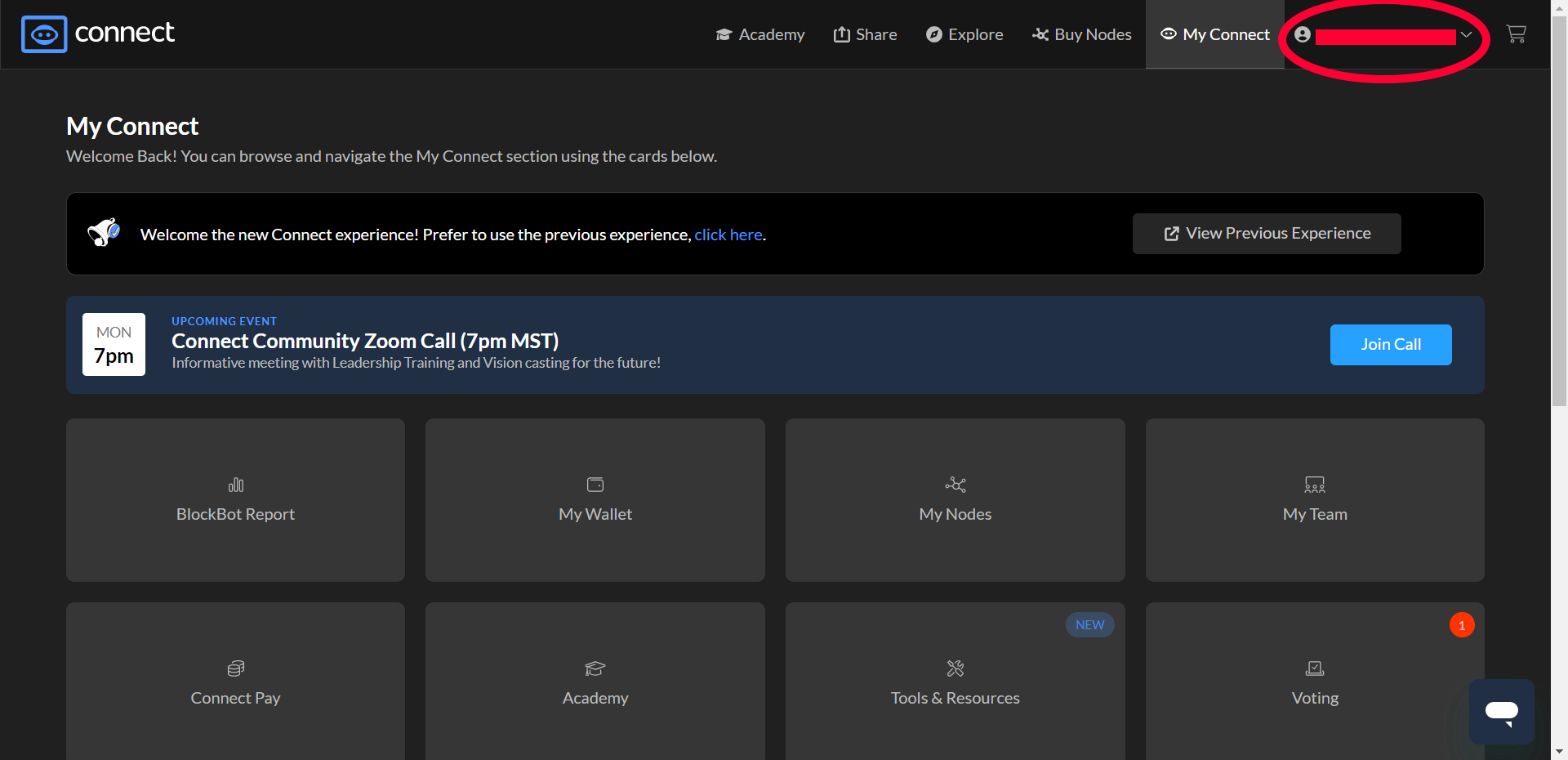 4. With the user icon dropdown menu open, select "Account Settings".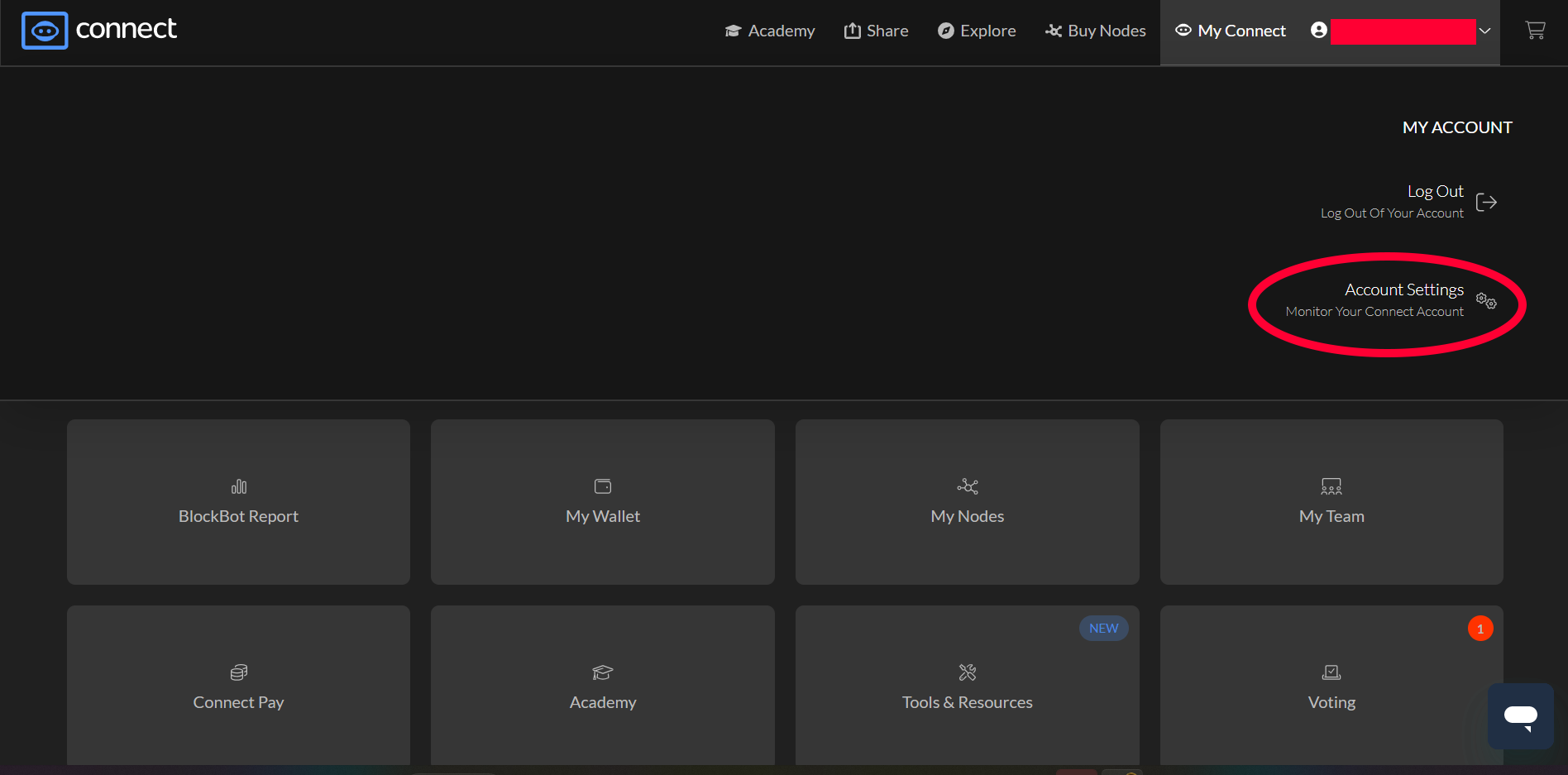 5. Once in "Account Settings", select "Encryption Passcode".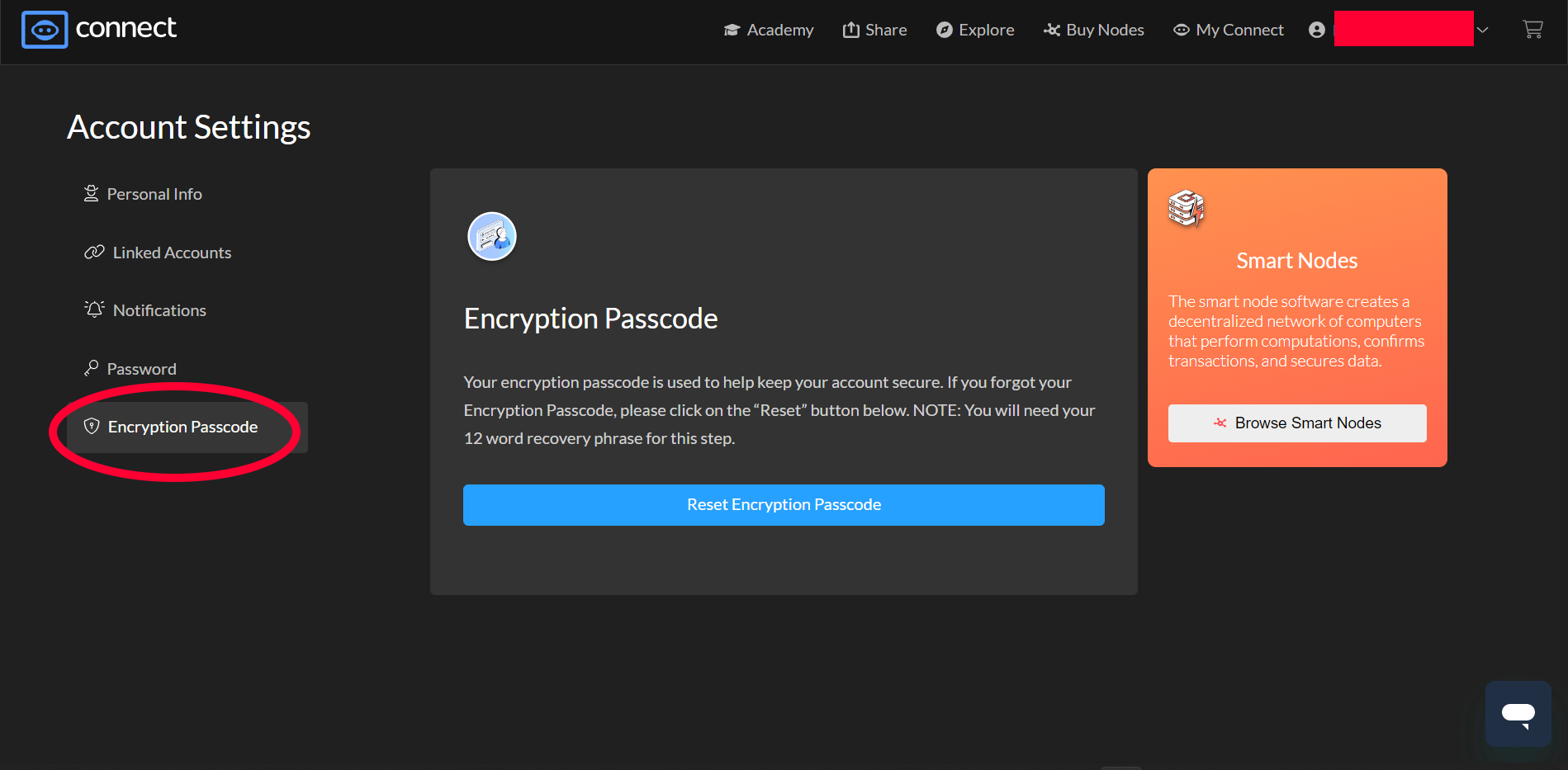 6. You can then change your passcode by clicking "Reset Encryption Passcode".