Using Node Engine, it is now easier and quicker than ever to get your nodes online! Please follow the below steps in order to run a purchased node license on Node Engine.
* NOTE - For instructions on purchasing nodes through Connect, please click here.
1. Sign in to web.connectunited.com, and select the "How To Set Up Nodes" option from the "Explore" dropdown menu.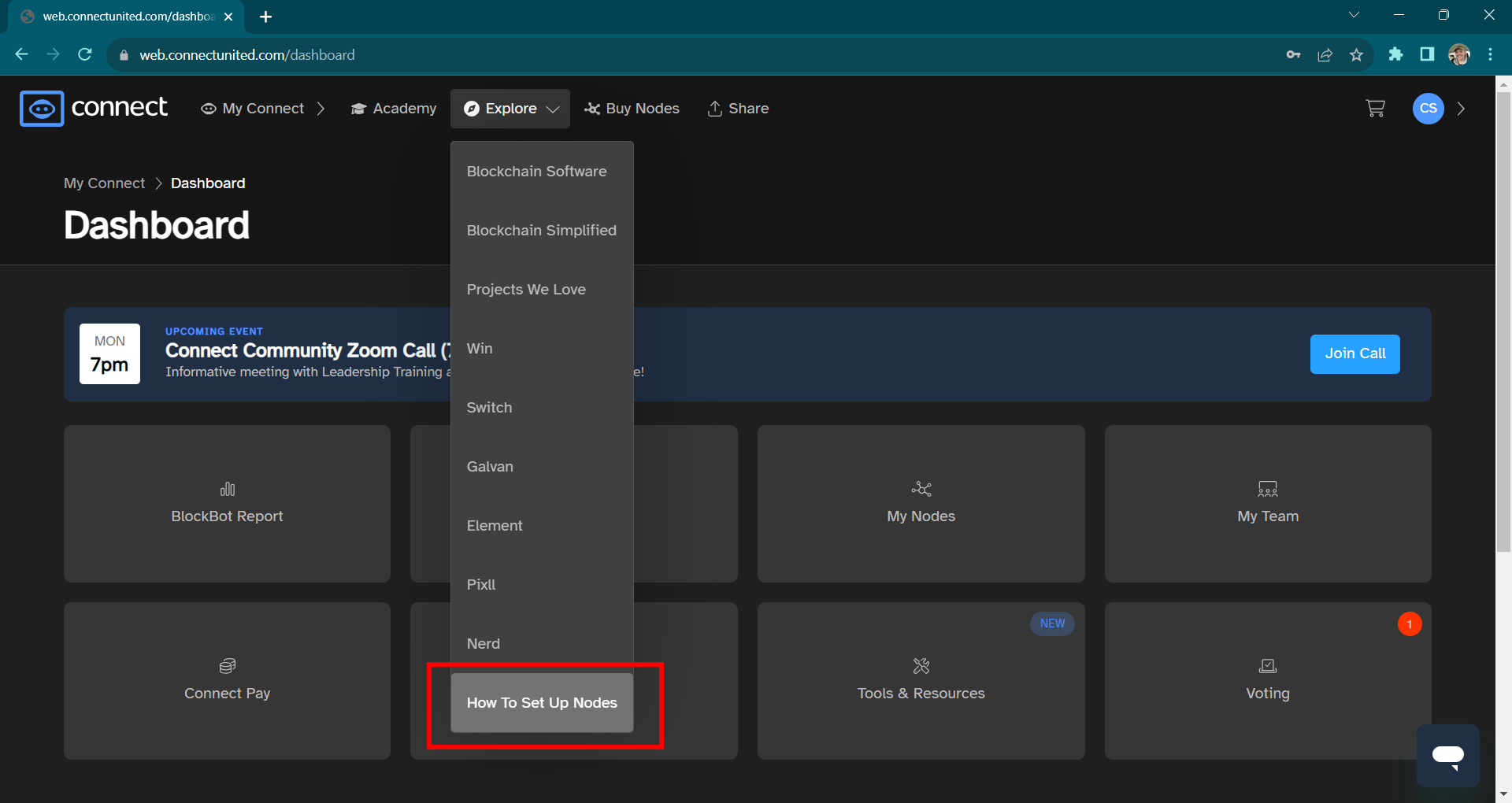 2. Select the "Learn More About Node Engine" option from the on-screen banner.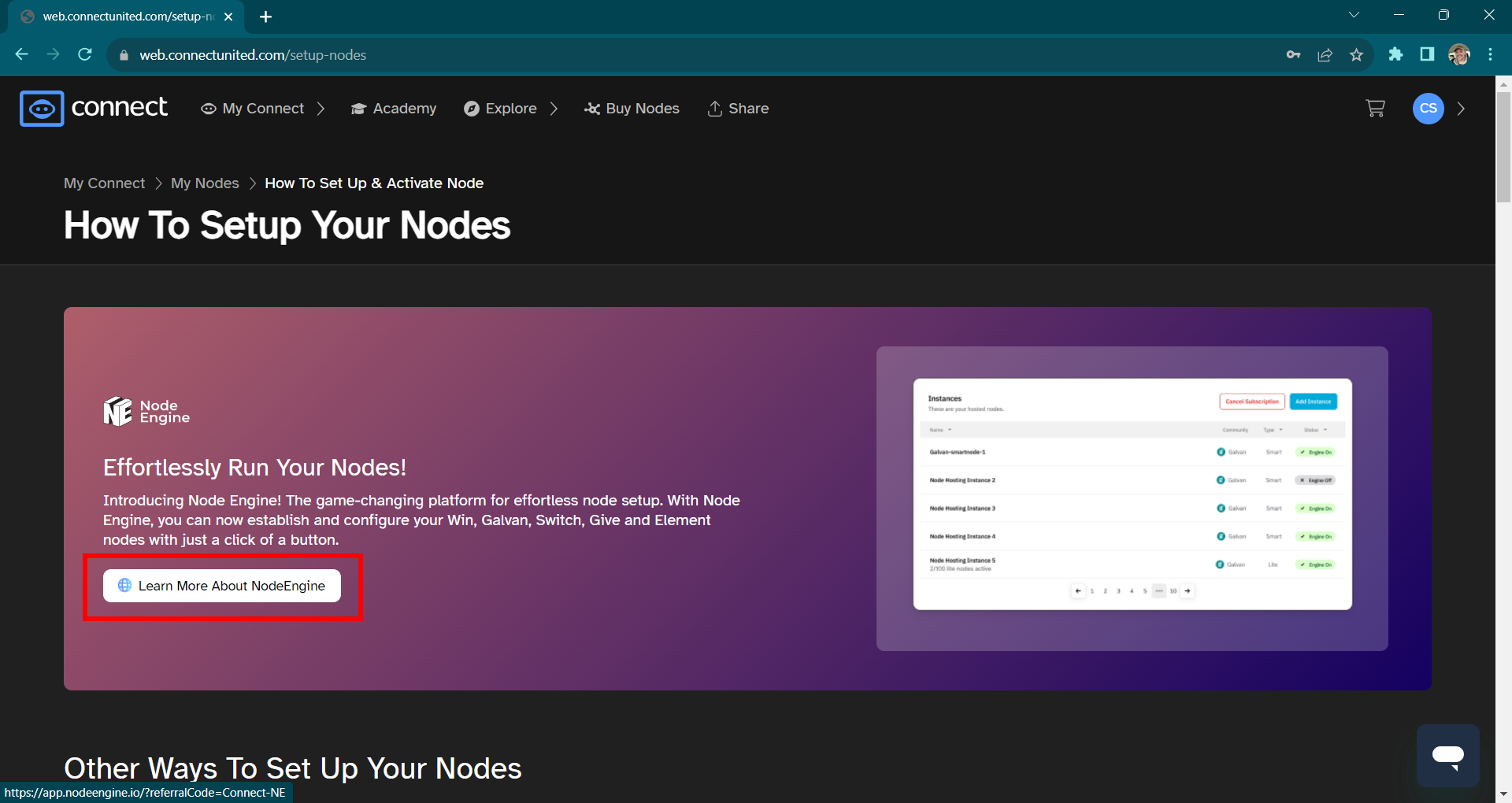 3. You will be taken to Node Engine's website. Select "Get Started" to create an account. The email and password do NOT need to match your Connect information.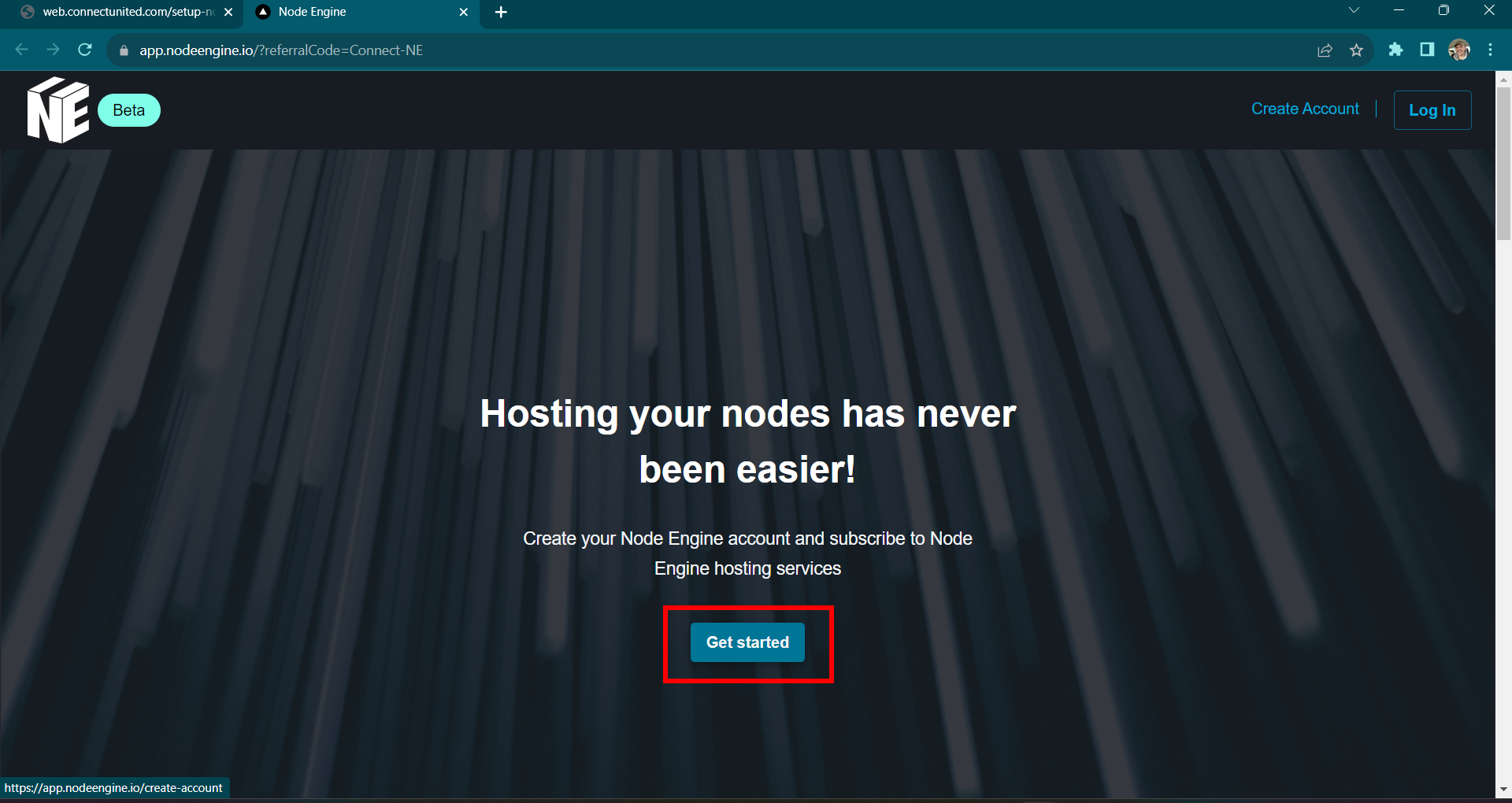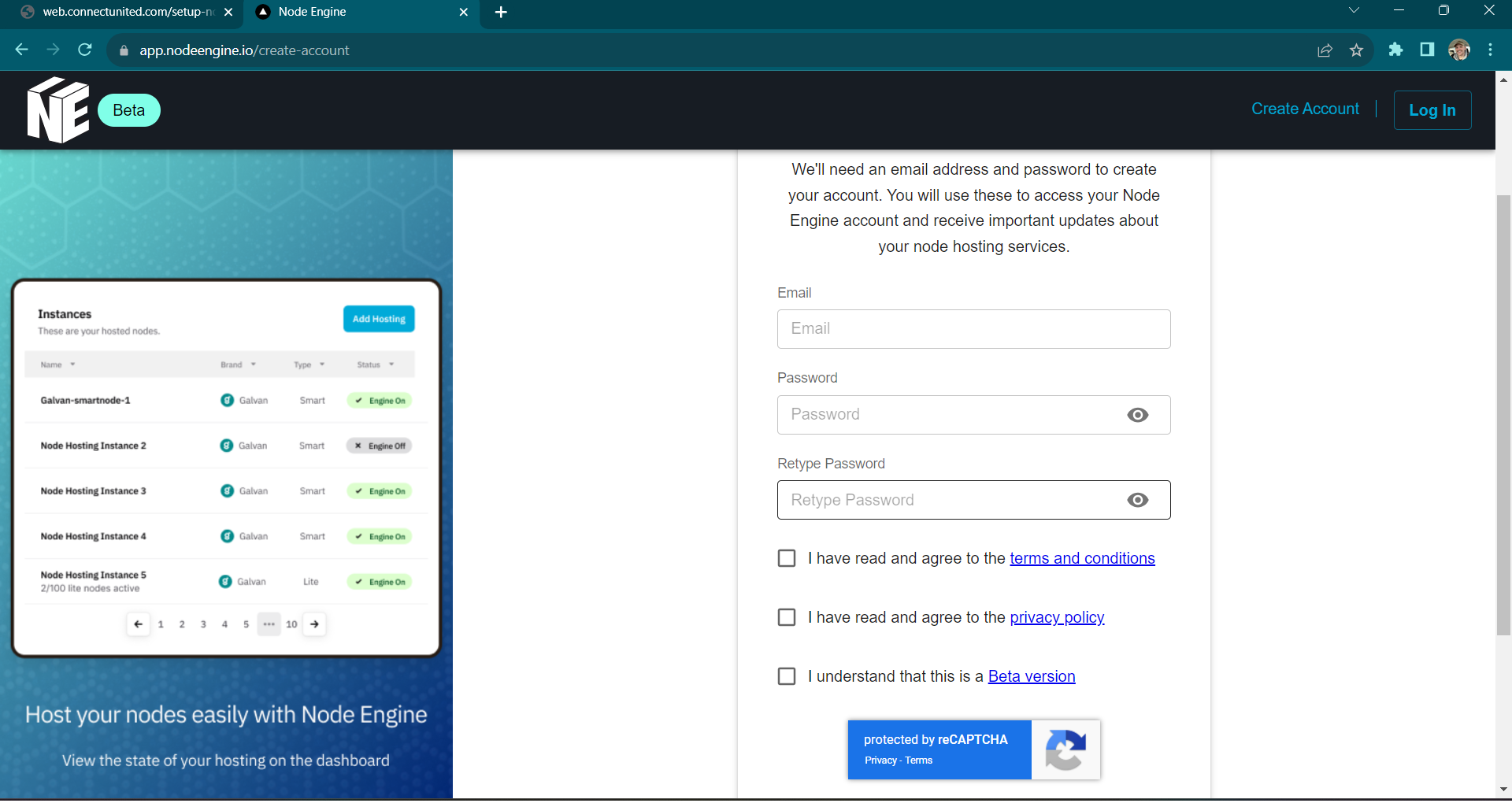 4. After creating an account and logging in, Select the "Start Hosting" button. Each instance can run multiple lite and smart nodes from a single brand, but different brands will need a unique instance. For example, you can run 3 Win Smart Nodes and 1 Win lite node on the same instance, but a Galvan lite node would needs its own instance.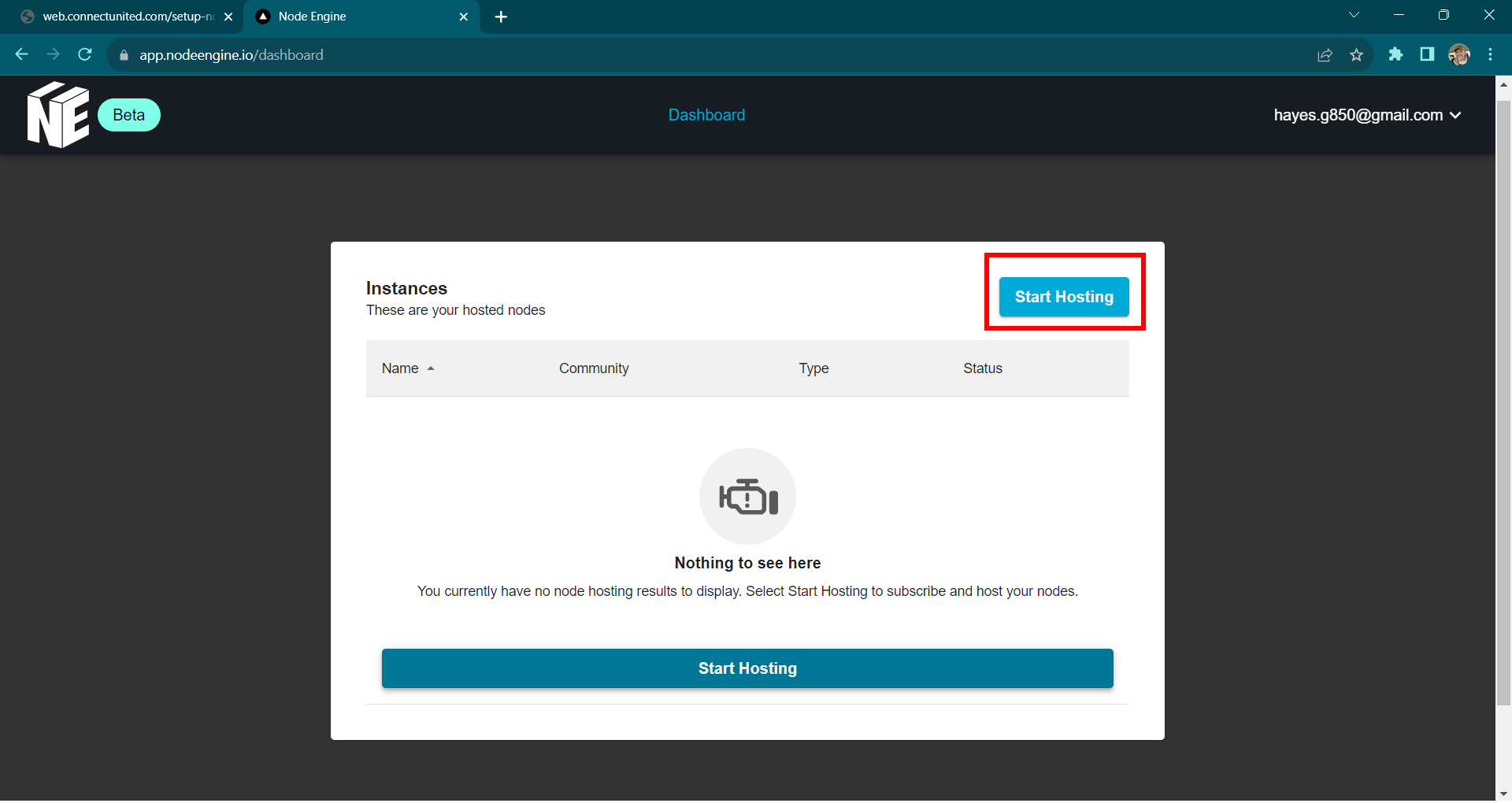 5. After choosing your desired brand and number of nodes, select "Proceed To Checkout".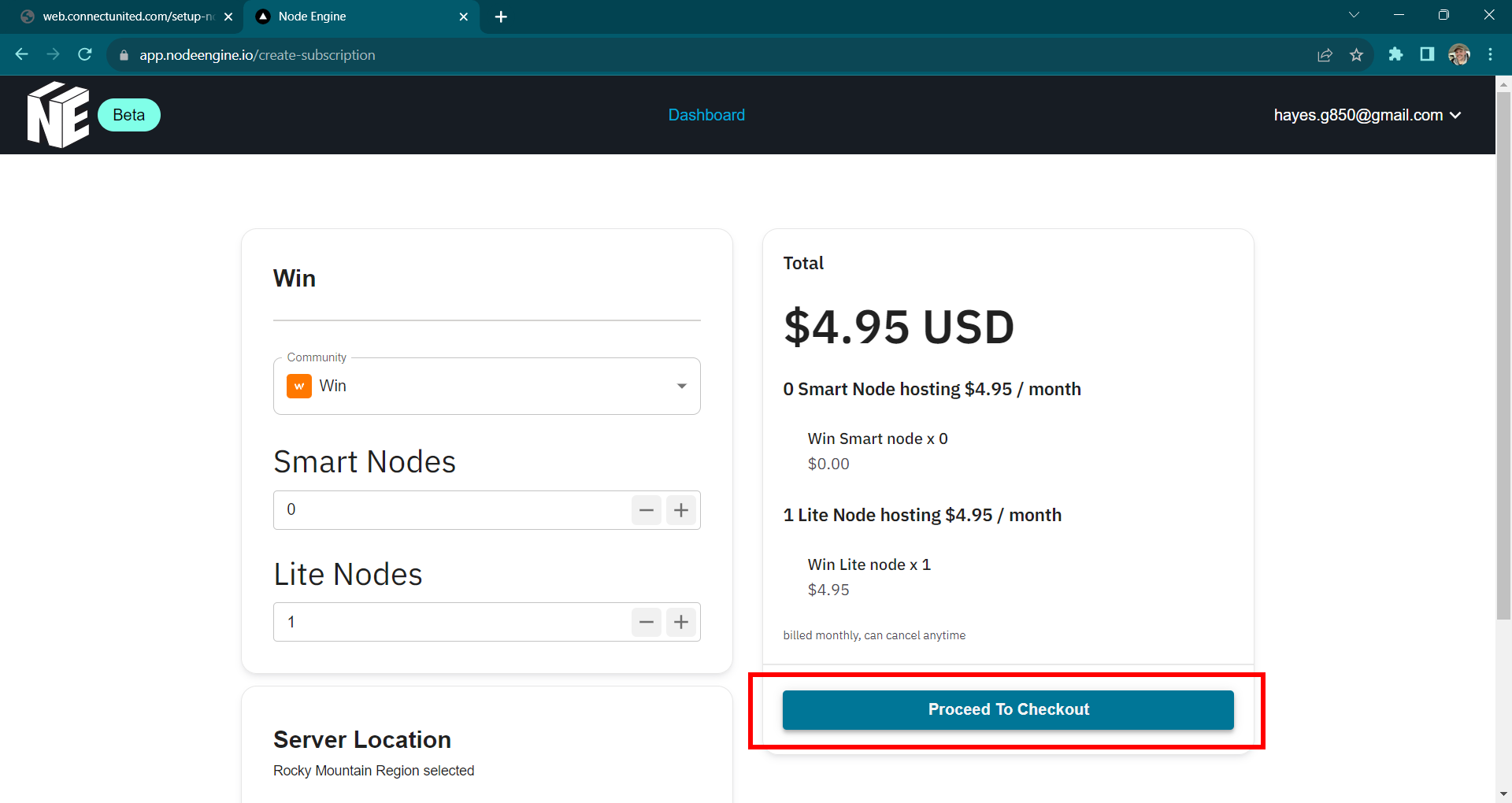 6. Enter your payment information, and note the billing due dates. Select confirm payment in order to complete the transaction.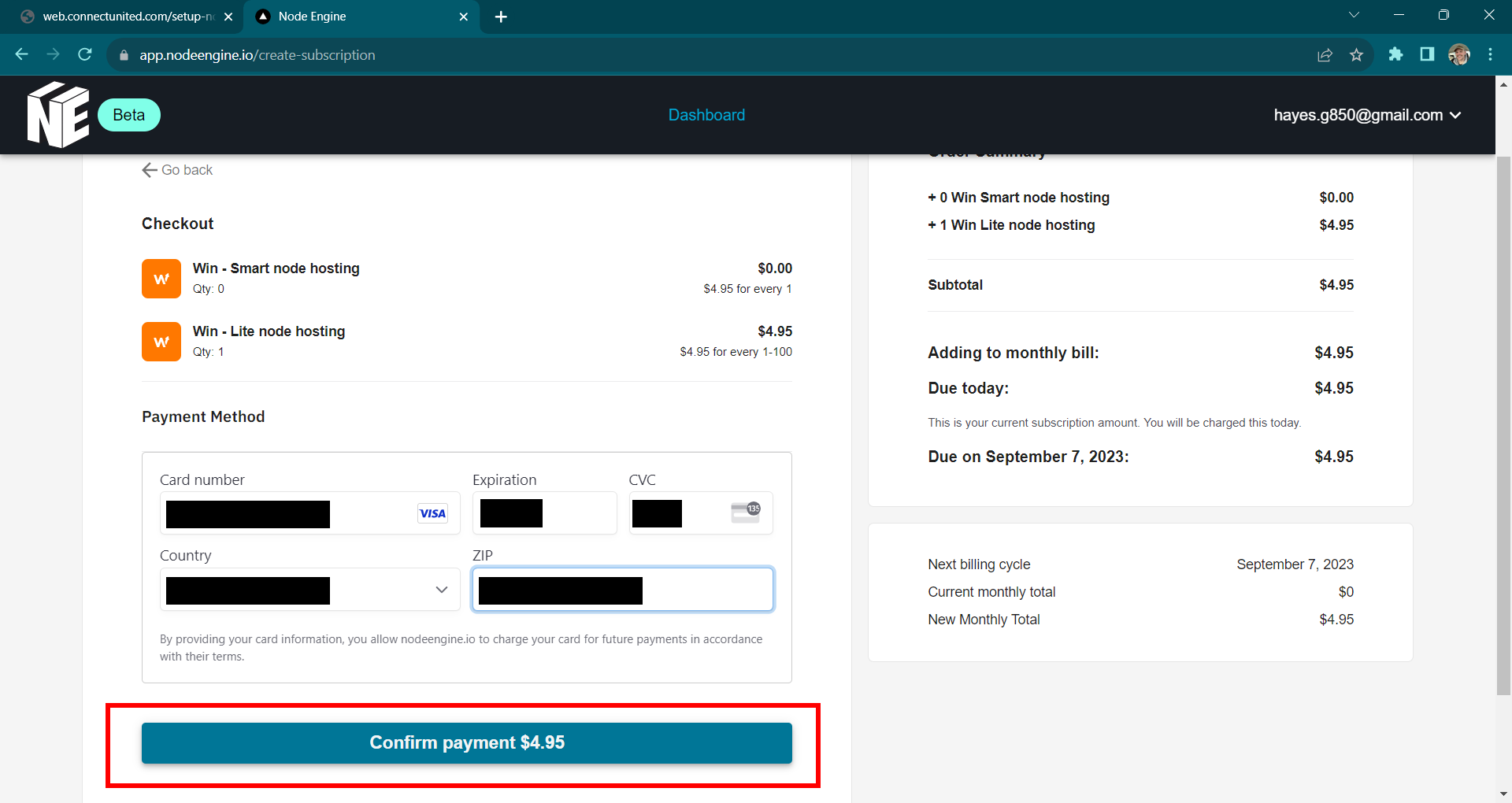 7. Now that the instance is online, you must enter your brand-associated email and password. This is a necessary step in order for your nodes to actually run on the instance. Support Connect by using the Referral Code "Connect-NE"!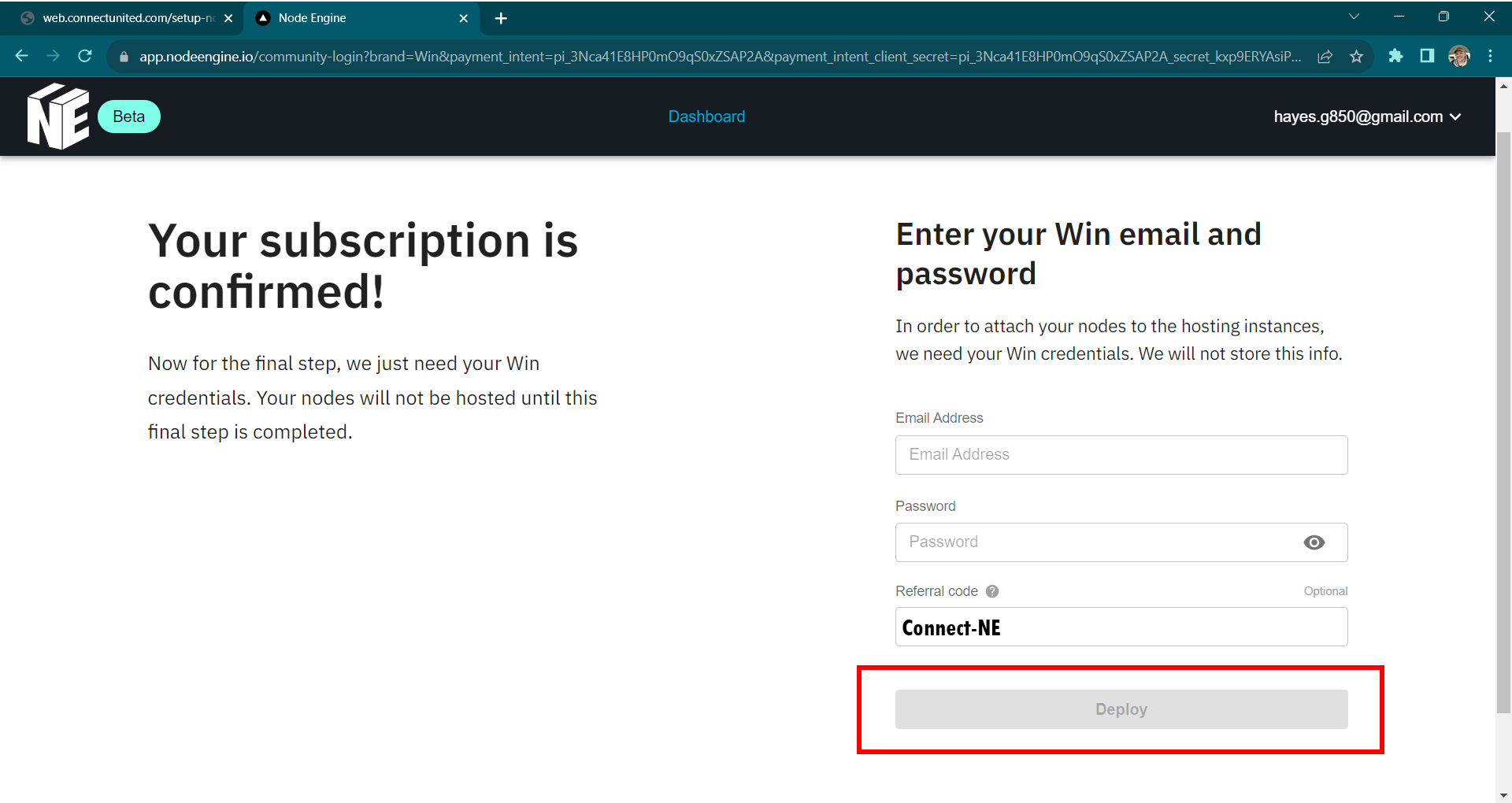 8. Congratulations, your nodes are now online! You can check the status of your nodes via the "status" icon like in the screenshot below, or by navigating to the BlockBot report at web.connectunited.com.