Your BlockBot Report reflects reward earnings for each brand of node* that you are operating, as long as your accounts are linked. To learn more about linking accounts click here.

*A Current exception to this is Pixll nodes. Connect is working to provide reporting of Pixll rewards as soon as possible. You can still see these rewards in your individual brand accounts.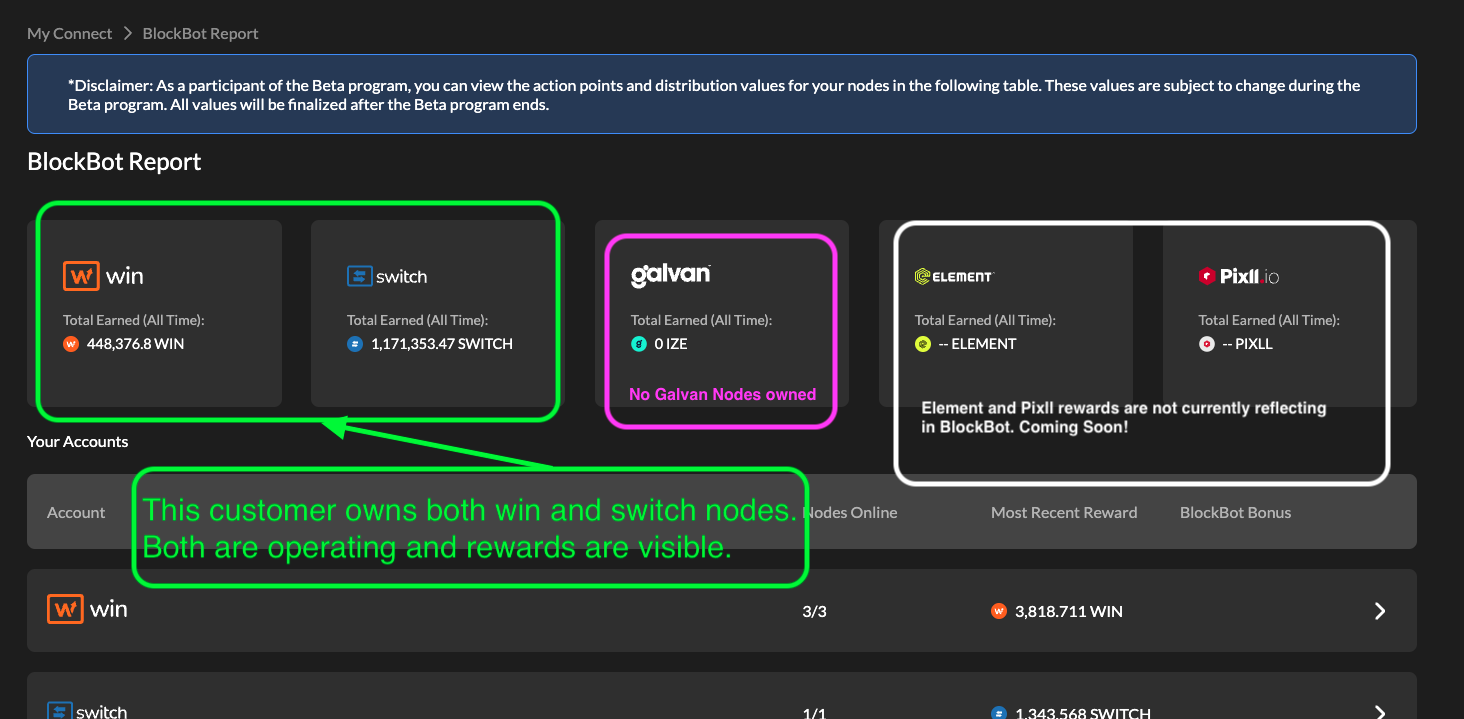 Once in your BlockBot Report, click on the arrows to the right to view more details of the selected brand.





If you do not see any rewards displayed and the date underlined in the image above shows no data, it indicates that your brand reward wallet (in this case Switch) is not fully set up. If there are no rewards or date reflected, it is important to promptly proceed to your brand account and ensure that your wallet setup is completed. This will enable you to properly receive and track your rewards in the BlockBot Report.

Just remember, you need a wallet for each brand of node you own. Rewards are sent to each brand's wallet. If you don't have a wallet set up, you won't get the rewards for that brand, and they can't be given to you later. For example, if you buy Switch nodes from Connect, you must have a Switch account with a Switch wallet to get SWITCH rewards.

Take careful notes of emails, passwords, Recovery Phrase, etc. for each brand and store somewhere safe.

You can set up brand wallets by logging into your individual brand accounts:

https://app.galvan.health/login
https://switchblackcard.com/
https://www.elementunited.com/
https://pixll.pro/